Ethereum is priced at $3,030, and the altcoin king has seen a sharp drop of 11% in the past week. All major cryptocurrencies are in a downtrend, after breaking the immediate support levels.
Bitcoin price was below $40K and down 12% over the past week. The global cryptocurrency market cap has reached $1.96 trillion after a 0.2% drop in the past 24 hours.
Ethereum saw a sell-off last week but over the past 24 hours, the coin has tried to recover from the grip of sellers, however, buying pressure has yet to emerge in the market. Recently, Ethereum developers went live with Mainnet Shadow Fork.
Ethereum Price Analysis: Four Hour Chart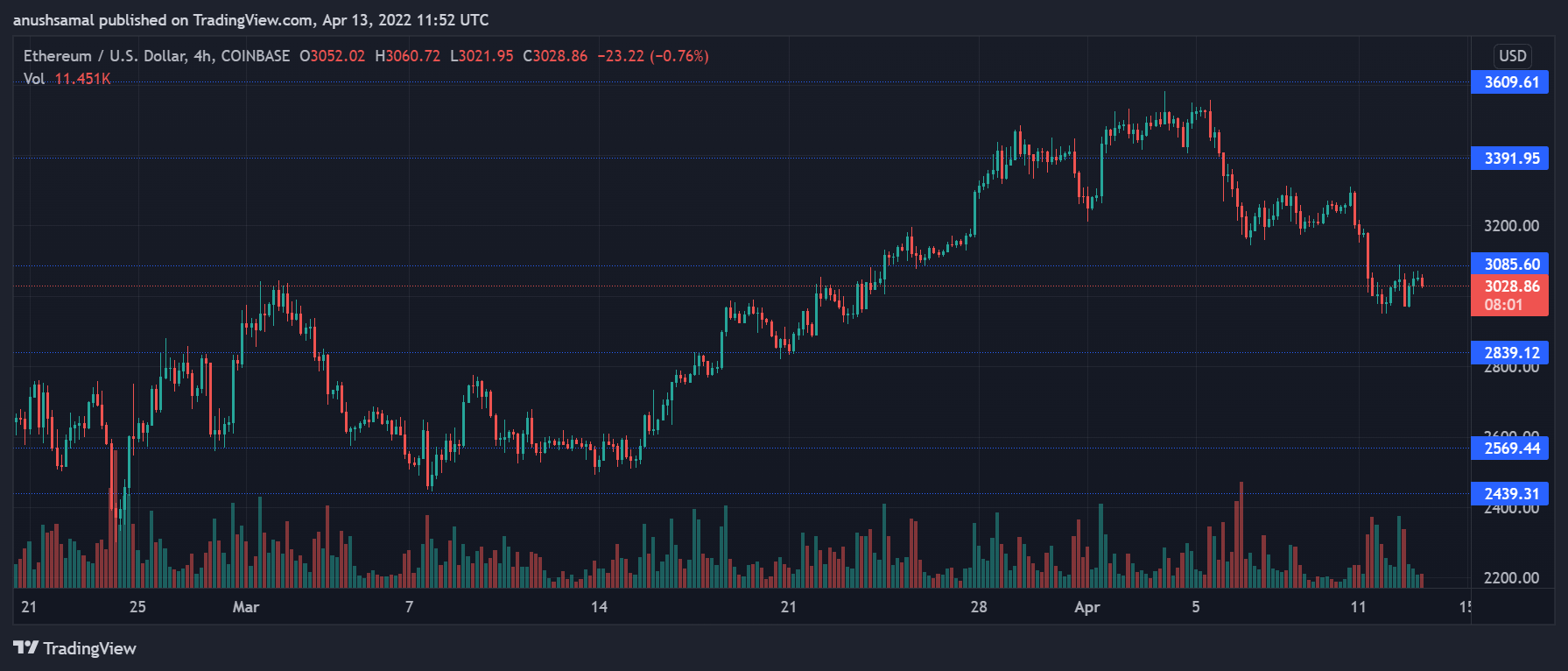 Ethereum is priced at $3,028.86 and the coin has been hovering around the aforementioned price level for the past 48 hours. The immediate resistance stood at $3,085.60 after the coin was rejected from this level several times in the past few days.
The continued rejection of the resistance sign could push Ethereum to trade near the $2,839.12 support level.
A drop to that level would mean a 6.44% drop. In the event of bulls, the coin will target the resistance mark at $3,391.95 and then $3,609.61. The trading volume was in red indicating that there were fewer buyers at the time of writing.
Related reading | Ronin Hack Aftermatch: Axie Infinity's $1 Million Bug Bounty Game
Technical Analysis

Ethereum has been hovering in oversold territory for the past 72 hours, at the time of writing, the coin is struggling to see significant buying pressure. On the RSI, the coin was seen below the 50 mark because Ethereum was oversold and undervalued at press time. Over the past week, the RSI has mostly remained below the half line.
On the 20-SMA, ETH was placed below the 20-SMA line and this corresponds to the reading on the RSI. ETH price momentum was driven by sellers as per the above mentioned indicator.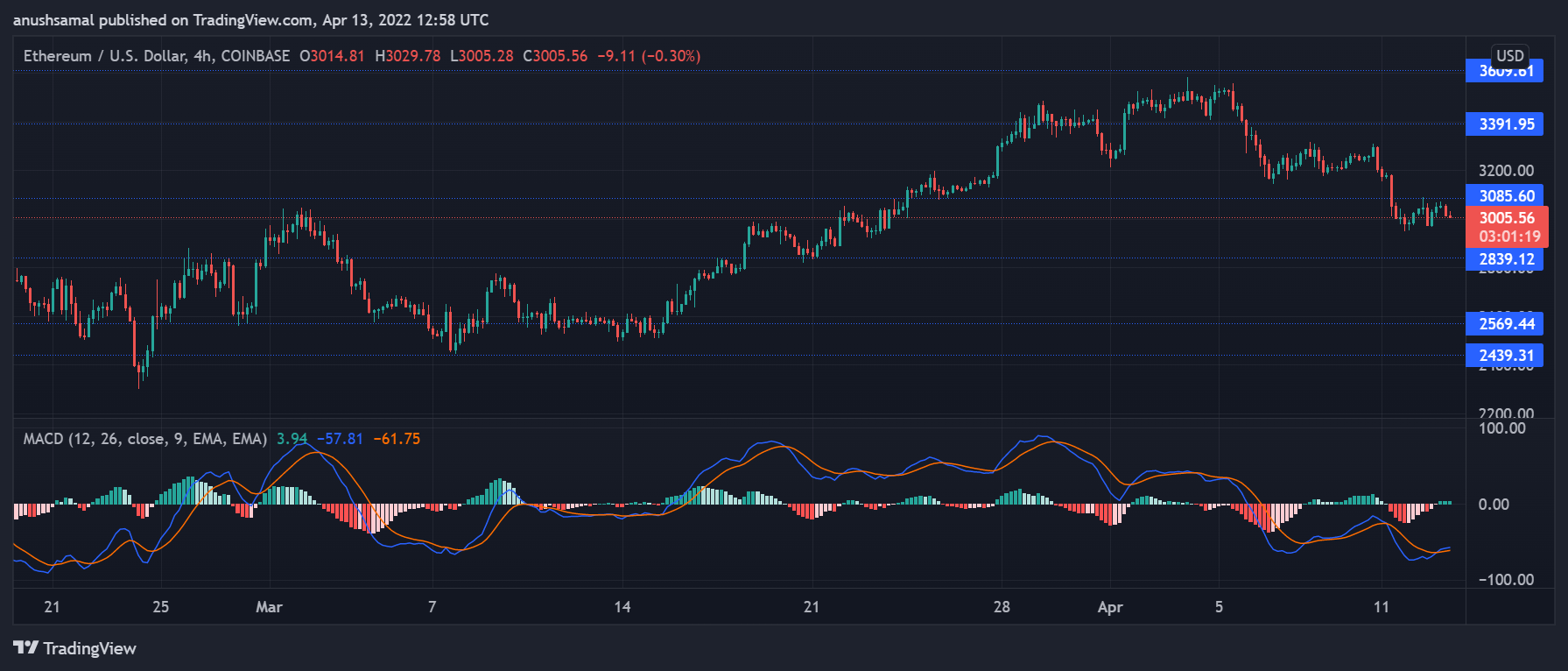 Since ETH was in a sell-off about a week ago, the coin has started to show bearish price action as it flashes downward momentum. At press time, ETH has continued to display bearish price action and the coin has seen bulls take over for a very brief period of time which indicates a few hours.
The MACD was at the moment still negative as the indicator was seen below the zero mark. This indicates the strength of the bears. It is too early to say if ETH will pick up price momentum during the upcoming trading sessions.
The MACD showed a bullish cross, with the small green histograms appearing, however, the continuation of the price movement in the same direction will cause the indicator to remain below the half line.
Related reading | CeFi only limits the rewards to accredited investors in the US